Organic APPLE-PEACH BabyFruit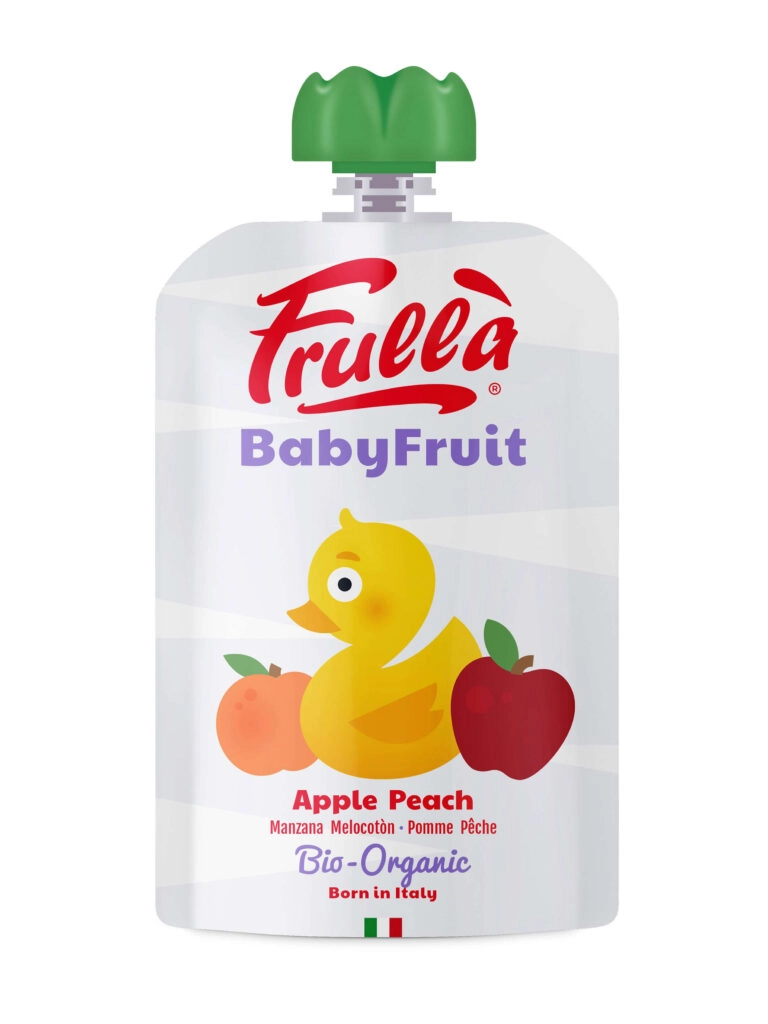 100% fresh, organic fruit. Gluten-Free. Without any added sugars, preservatives or flavoring agents
A sweet, natural and practical solution to include fruit in the weaning of your baby: Our line of organic baby food products is prepared using only selected, organic fresh fruit that is washed, cored and peeled. The fruit pulp is extracted using our unique cold extraction process, which preserves all of its nutritional properties.
Gluten-Free. Without any added sugars, preservatives or flavoring agents. This makes every product of our BabyFruit line easily digestible and bioavailable, which helps the hydration and the development of the baby. We recommend including our BabyFruit products in the diet of the baby from the 6th month.
All our baby food items are prepared with non-GMO, organic fruit, grown without using any pesticides or herbicides. This is how we guarantee that our products meet the highest quality, health and safety standard and that its production was sustainable.
Our doypacks come with an anti-choke top and are designed to be consumed anywhere. A practical solution for a tasty, healthy snack on the go.
Content:
100g
Available packs:
10x100g doypacks
Ingredients:
Apple* 90%, Peach* 10%
* Organic Agriculture *