Frullà Puro 100% Fresh Plum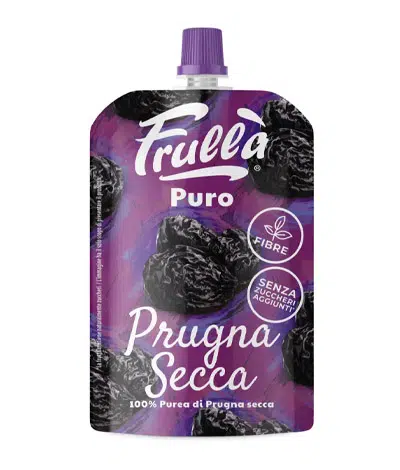 100% Dry Plum
Dry plum puree.
The new way of enjoying dry plums.
Our new Frullà Puro 100% pairs the sweetness and aroma of dry plum with their unmatched nutritional properties and benefits.
No aromas, preservatives or added sugar.
Frullà Puro 100% is a healthy, detoxifying energy boost for adults and children a tasty snack for you to enjoy at any moment of the day: as a quick dessert after a meal or as a snack at work, it is also a versatile snack on the go for your free time. No additons, nothing but pure dry plums.
Naturally gluten free.
Ingredients: 100% Dry Plum puree
Retail packaging: 90g
100% Dry Plum
Not from concentrate
No added sugars
No preservatives