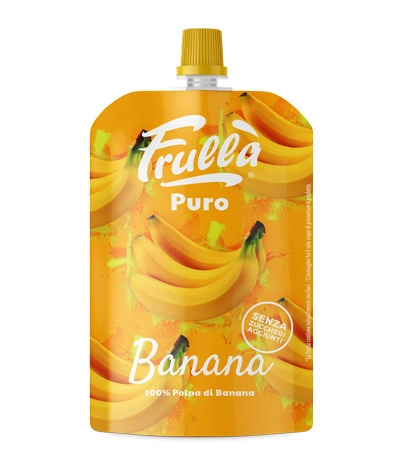 All the sweetness and energy of the banana always with you
The best variety of banana, hand-picked and carefully selected, turned into a tasty puree and sealed in a practical, pocket-size bag.
It will make you go bananas! Our Frullà Puro will turn into your go-to choice for a healthy snack.
Puro is the Italian word for pure because that is what comes first for us: pure in the quality of our raw ingredients, in its unique taste, and in the rigorous attention we put in every little detail.
The whole experience of our Frullà Puro line is pure: it is pure fruit puree.
Content:
90g
Ingredients:
Banana 100%